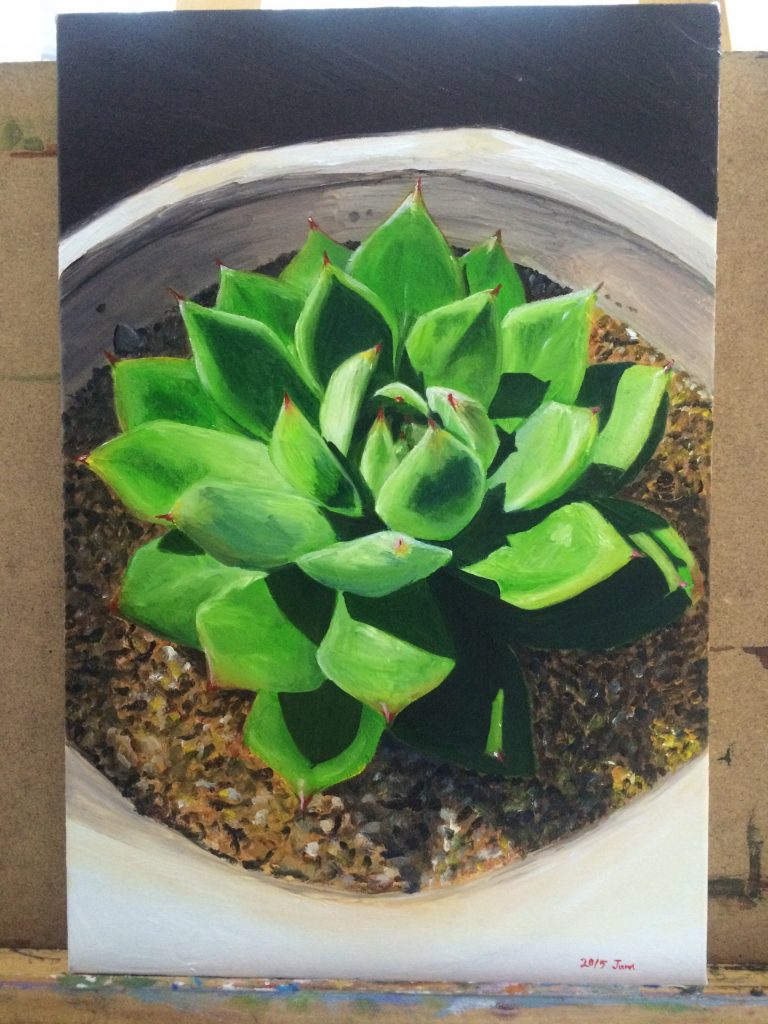 "Zaragoza(사라고사)"
This work is my second painting. The theme was 'succulent plant' which is named "Echeveria cuspidata zaragoza". Once I raised this plant. But after moving, I could not keep this up because of the lack of sunlight.
2번째로 완성했던 그림, 초반에 신중하게 그렸던 그림들이 완성도가 오히려 좋은 느낌이다. '사라고사'라는 이름이 붙은 다육식물이다. 이사 후에 해가 들지 않아 키울 수 없어 친구가 대신 기르고 있다.
First, I painted outline roughly, and filled inside.
대강의 윤곽을 그린 후 채워나갔다.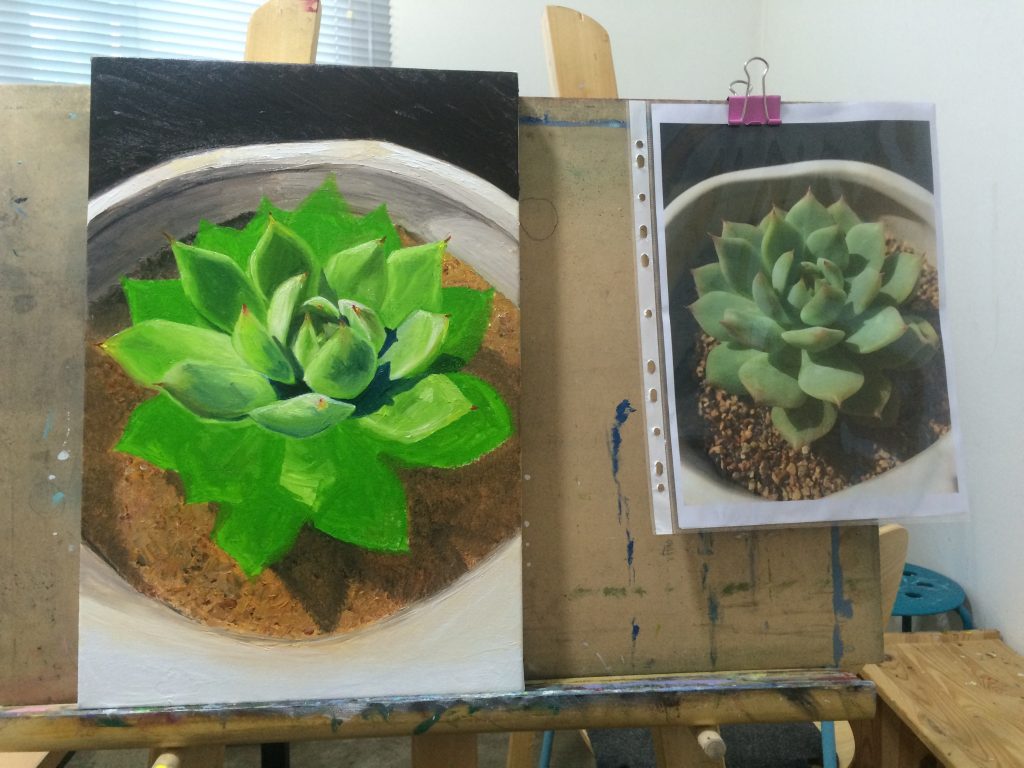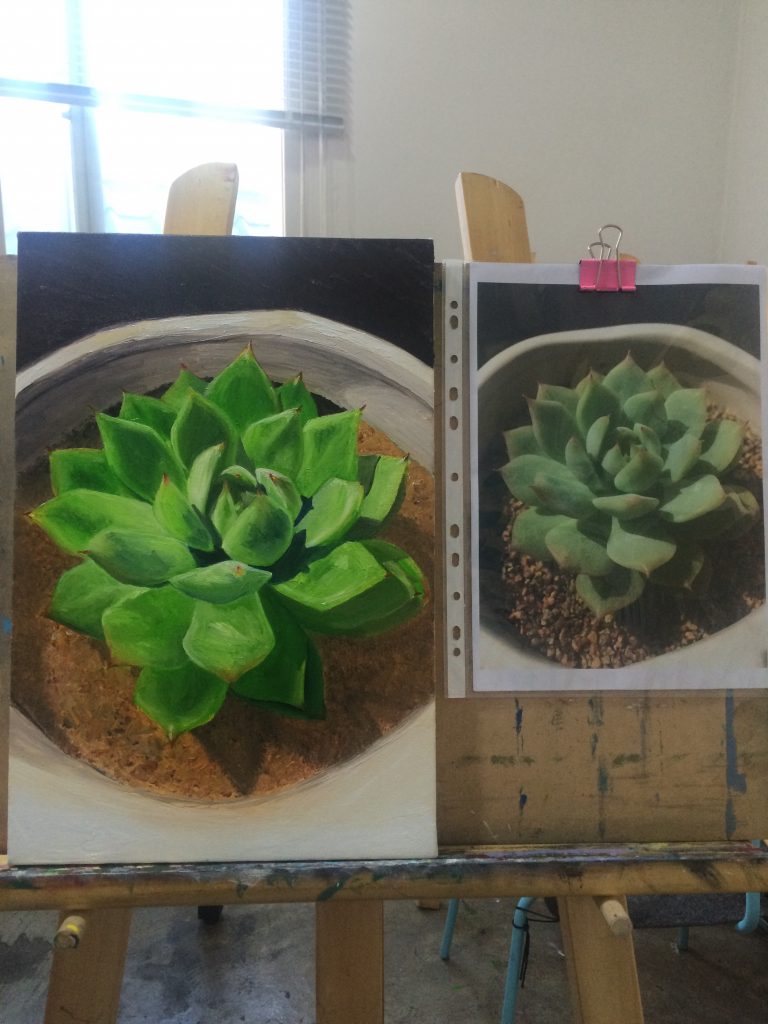 After that, emphasized shadow and finished.
그림자를 강조하여 완성(완성본은 첫 사진)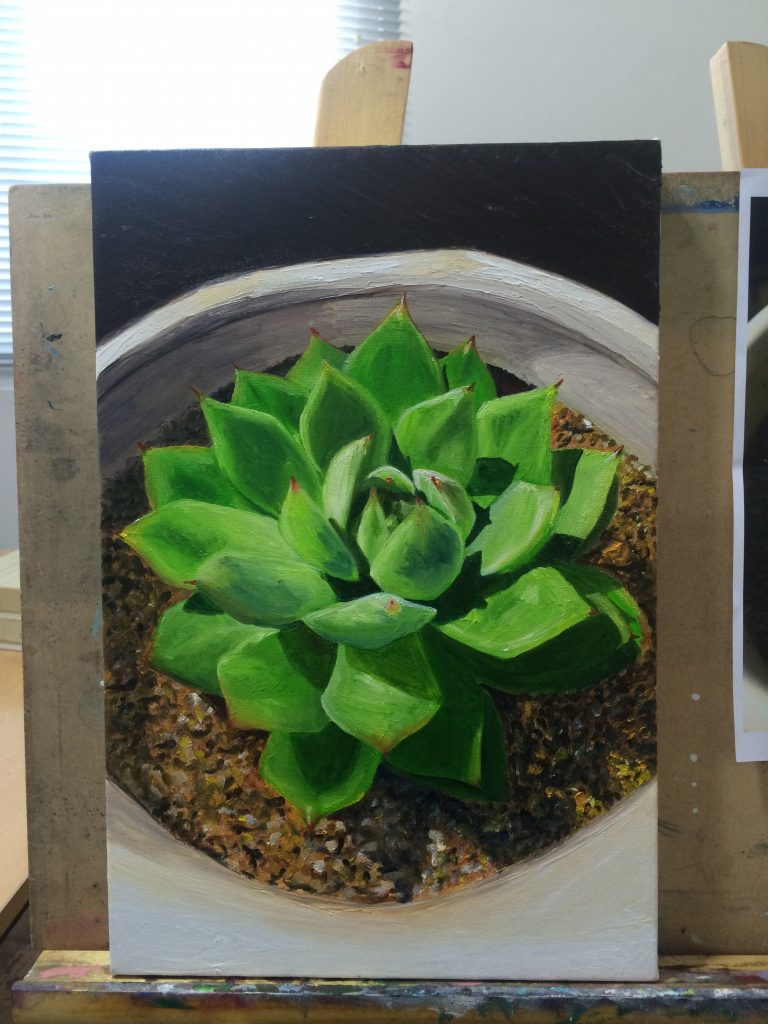 The painting below is my 11st work. Small painting(20×20). This plant is also succulent plant. I failed to find out the exact color of flower.
아래 그림도 다육식물(광옥)을 그린 그림이다. 꽃이 사실 굉장히 예쁜 자주빛 분홍(?) 색이었는데 색을 만들지 못해 완벽하게 표현해내지 못한 그림이다.